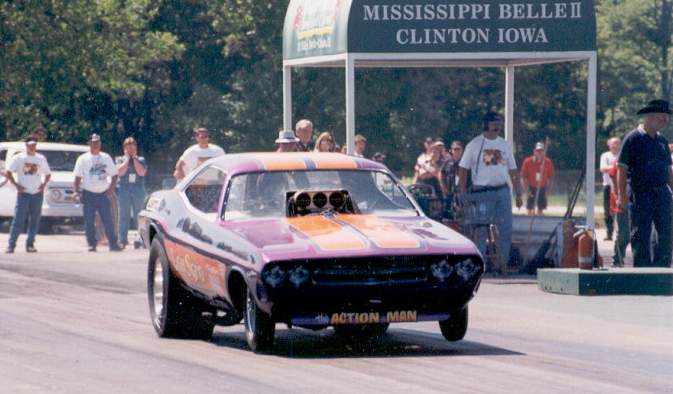 Car was found in Burlington, NJ. October of 1997. The body was
painted black, with orange and yellow stripes.
Most of the original parts were still with the car including the original Halibrand magnesium wheels! The roll cage had to be updated to six-point, and a tube had to be installed under the transmission to make the car legal to go 7.50's.
Ed McCulloch put me in touch with Kenny Goodell who verified it was his old car. The car is now run at various Nostalgia and Mopar shows all over the country!